Boston is a city known for its collection of vibrant communities and neighborhoods. The most celebrated, of course, are those in and around the city core: Beacon Hill and Back Bay. Just across the Charles River in Cambridge are East Cambridge and Harvard Square. Head further out, and there's Dorchester, the inner suburb of Brookline, and the unincorporated Chestnut Hill.

All excellent areas of Boston and outstanding places to live.

However, for those seeking a grander experience, a more luxurious and upscale lifestyle, it's worth your time to travel to Boston's outer suburbs, specifically the five communities of Dover, Natick, Needham, Wellesley, and Weston.

Collectively, they offer Bostonians unparalleled living. With manageable drive times in and out of Boston and Logan International Airport, they remain within arm's reach of the best of Boston while seemingly feeling a world away.

That last point might prove the most important one of all. Each community provides a genuine sanctuary for its residents. A place of retreat for those opting to work remotely or enroll their children in some of the stellar schools in the state. These are communities for those who'd rather eschew the bustle of the big city for an unhurried, more comfortable pace of life.

If this sounds appealing to you, the only question left to answer is which Boston neighborhood is perfect for you.
Dover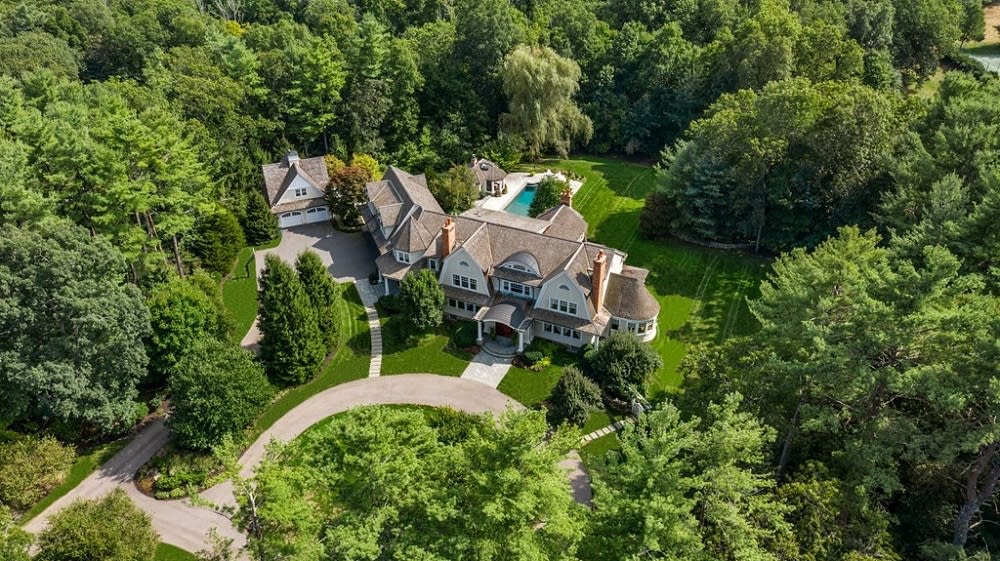 Who it's right for: Those who prize space and privacy over everything else.

Large lots, spacious homes, and a positively rural feel define the town of Dover, the first on our list of the most highly sought-after of Boston's outlying suburban communities.

With a median income of over $250,000, Dover is one of the most affluent towns in the state of Massachusetts. Most years, it ranks first. Less suburb and more a collection of country estates, it's a prized, idyllic suburb for its homes, public schools (which it shares with neighboring Sherborn), and family life. In fact, according to Niche, Dover is a top 100 suburb in the country in which to put down roots and raise your family.

Located approximately 15 miles southwest of downtown Boston, Dover is considered a remote suburb due mainly to a lack of access. Depending on your starting point, it's no small task connecting to an interstate, with Interstate 95 being the closest. Commutes to and from Boston can take anywhere from 30 minutes to an hour.

For the nearly 6,500 people who choose to live in Dover, that doesn't matter. You move here for the bucolic lifestyle — there are no commercial areas to speak of — and the rural residential aesthetic. It's an unparalleled standard of living that's difficult to find anywhere else in the state.
Natick
Who it's right for: Those who want a textbook luxury suburban experience.

One of Boston's most vibrant suburbs, Natick is also one of its largest, with over 35,000 residents. Over the last half-decade, Natick has blossomed and stands among the state's fastest-growing areas.

Residents live an authentic suburban lifestyle. Divided into distinct communities and neighborhoods, the area includes South, East, and West Natick and the community core of Natick Center. Each community contributes its own cultural sensibilities. West Natick is the town's primary commercial hub, home to the Natick Mall, the biggest shopping center of its kind in New England. But it also includes an extensive segment of the 872-acre Cochituate State Park.

Natick Center is the heart of the area. More quaint village than traditional downtown, it features a number of wonderful restaurants, including the historical burger joint Casey's Diner. East and South Natick march to their own beat, with the latter being an incredibly upscale residential neighborhood on par with Dover or Wellesley.

Strategic location is another foremost selling point. Sandwiched between Wellesley and Framingham, one can easily access Highway 9 and Highway 27, which intersect the town's interior, and the Massachusetts Turnpike, which runs along its northern border. Commute times into Boston are often doable at around 30 minutes on an average day. Drives into Worcester, Springfield, and Providence, Rhode Island, are equally painless. The Natick Center station has access to the MBTA Framingham-Worcester commuter rail line.

Natick is a rare suburb that offers both access and variety. There is a lot to do and see here, and it's easy to get to everything else in the greater Boston region.
Needham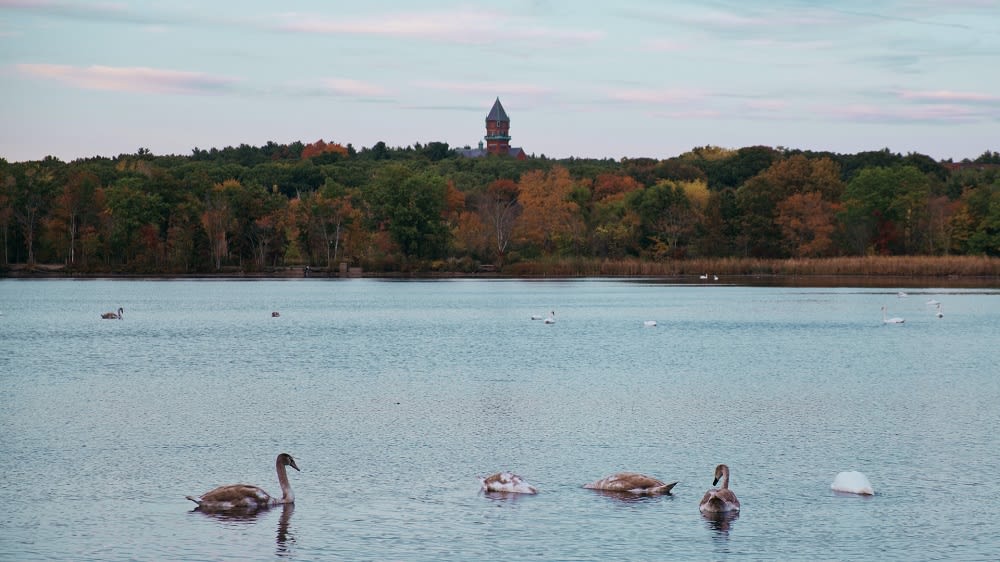 Who it's right for: Those who prefer exciting commercial districts and outdoor recreational spaces close to home.
Quiet residential neighborhoods. Large, vibrant commercial districts. Outstanding schools. A convenient location with four stops on the MBTA commuter line. An abundance of parks, expansive green spaces, and outdoor pursuits. While few suburbs can be all things to all people, Needham comes remarkably close.

Straddling the line between Boston's inner and outer suburbs, Needham offers residents an upscale and diverse lifestyle. For starters, the community boasts a liveliness missing from the sleepier Dover, which is located along Needham's southern border. Two substantial commercial districts drive life in the area. The first is Needham Crossing, a mixed-use development of office, hotel, retail, and residential space.

The other major commercial center runs through the heart of town. Commencing on Chestnut Street in the south and following Highland Avenue into Needham Crossing, this corridor has numerous shops, restaurants, and locally owned services.

Even with the energy those two districts bring to Needham, residents still appreciate that the area remains a bedroom community. Tree-lined streets, walkable neighborhoods, roomy single-family residences, and exemplary schools secure Needham as an ideal place to raise a family. The surprising amount of open outdoor space is another huge draw, including 739-acre Cutler Park along the Charles River, 200-acre Needham Town Forest, and 352-acre Ridge Hill Reservation. Each area has miles of hiking, biking, and walking trails.
Wellesley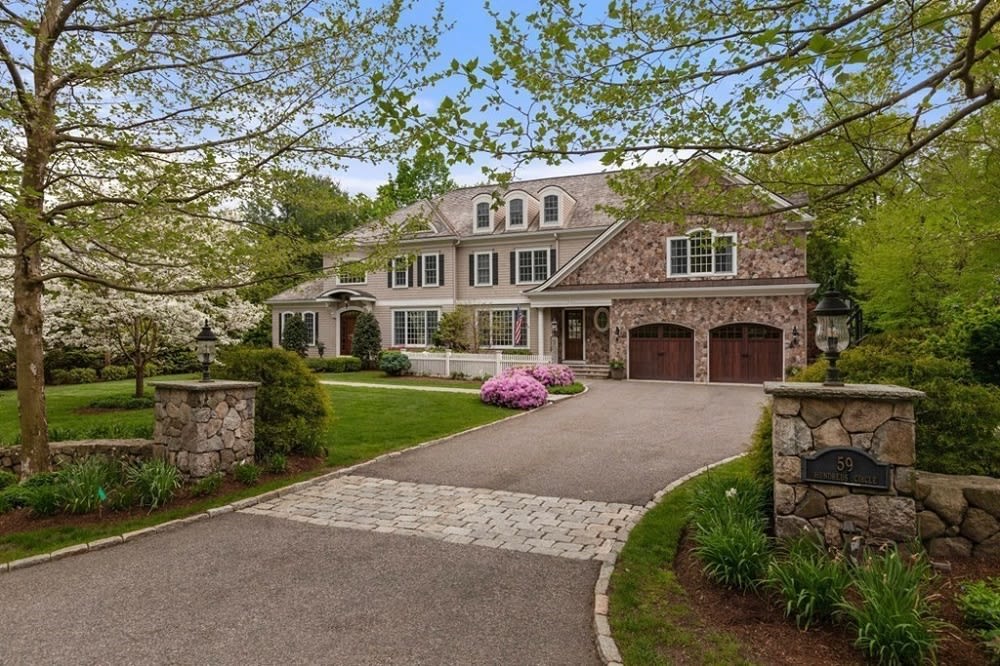 Who it's right for: Those who appreciate historical downtowns and classic architecture.

What is arguably the gem of Boston's outer suburban communities, Wellesley has long been a place of refuge for Boston professionals and their families. For starters, the town of approximately 30,000 features one of the finest downtowns of any of Boston's outlying suburbs. Quaint and walkable with a wealth of shops and restaurants, along with the adjacent Morton Park, it's an easy way to spend an afternoon or evening.

The real draw for those coming to Wellesley is the residential lifestyle it provides its residents. Affluence reigns at every turn. Private and secluded oversized lots play host to opulent homes across numerous design styles. The architecture includes Colonial, both classic and Dutch, Cape Cod, Tudor, Contemporary, Arts and Crafts, and Victorian, and luxury single-family cottages.

With 12 distinct neighborhoods, several with homes dating from between the late 1800s to the 1930s, there's a lot of choice for discerning buyers, particularly those who value real estate that carries with it a bit of history. The most esteemed and prestigious communities are Cliff Estates, The Fells, and Wellesley Farms, though there isn't a wrong choice in Wellesley.

Another aspect that helps push Wellesley to the top of many residential wish lists is a commitment to education. Home to several of the state's top public schools, the community also counts Wellesley College and Babson College among its educational institutions.
Weston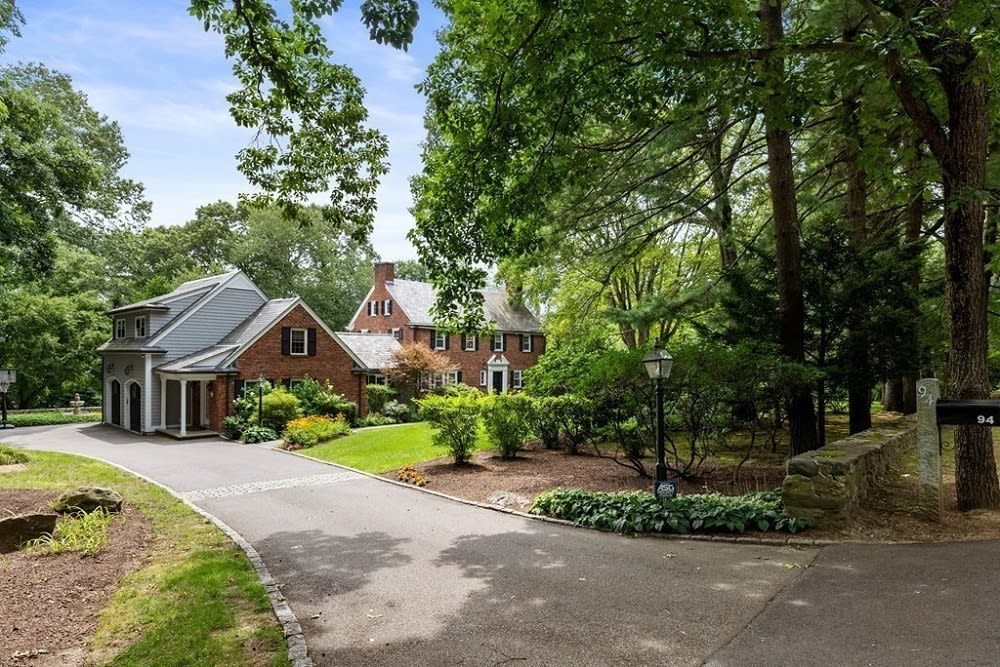 Who it's right for: Those seeking small-town life near the big city.

Those who call Weston home may very well say that we saved the best for last. In many respects, they're not wrong. Highly regarded by almost every measure, Weston is one of Massachusetts' premier, affluent towns to raise a family.

The semirural landscape has over 2,000 acres of recreational areas, with parks and open space, forests, lakes, streams, and wetlands, and more than 100 miles of trails. With such a rustic, natural aesthetic, Weston would easily be at home off a forgotten New England byway. With about 12,000 residents, the community exemplifies small-town living.

The pastoral setting, though, betrays a strategic geography. I-90 and I-95 intersect in Weston's southeast corner, which is only 20 minutes from the center of Boston. City vibes within arm's reach while retaining a remote, family-friendly lifestyle.

That family-friendliness extends to all aspects of life in Weston. Every neighborhood is highly walkable. The homes are a mix of classic and historical American architecture, with many properties dating back generations. And the schools — both public and private — grant students exceptional educational opportunities.


Ready to explore Boston's outer suburbs and the best of Wellesley real estate? Contact Benoit, Robinson & O'Rourke today to begin your home buying or selling journey. From Dover real estate to Weston homes for sale, Wellesley's top real estate team can be your guide to the Wellesley luxury real estate market.