Wellesley consistently ranks as one of the most desirable suburban towns in Massachusetts. Located just west of Boston, this town offers a slice of the quintessential New England lifestyle. From historical sites, beautiful properties both old and new, and top-notch educational institutions, there's a myriad of appealing qualities that draw buyers here. Read on to learn about some of the top reasons buyers love Wellesley - and why it might be the perfect neighborhood for you.
Rich History

Wellesley has a long and fascinating history, which dates back to the 1630s. During that time, early pioneers paid Native American chiefs five pounds of currency and three pounds of corn for the land that would eventually become Wellesley. The town emerged and continued to grow in size until a new town split off, named Needham. The western part of this new town - the part that would eventually become known as Wellesley - was called West Needham. The area was known to be a small, quiet farming community throughout the 18th and 19th centuries. In the 1830s, the railroad came to town, bringing a new era along with it. The entrance of the train also brought Boston businessmen and a modern way of life. One such notable businessman was Henry Durant, who founded Wellesley College in 1875. This all-women's school quickly garnered an esteemed reputation, and it continues to be one of the most respected colleges to this day. In 1880, residents of the town pushed for separation from Needham, which led to the town officially becoming its own entity. By the 1920s, Wellesley had become known as one of the leading suburbs of Boston, as well as a center for shopping when Filene's department store opened its first branch. Since its humble origins, Wellesley has become a highly sought-after place to purchase real estate and raise a family.
Activities

If you're new to town, it won't take long until you're adequately acquainted with the array of activities and events that Wellesley offers. From Wellesley's Wonderful Weekend to concerts during the summer, the town offers a diverse range of activities to participate in. Wellesley is also part of the Boston Marathon, a famous Massachusetts tradition that brings the state together. Wellesley residents get to experience this race up-close-and-personal as the marathon route goes directly through Wellesley neighborhoods. Whether you're participating in the race or a spectator in the crowd, living in Wellesley means that you'll be right in the center of all the happenings.
Real Estate

Wellesley is known for being an architecturally beautiful city, which can be seen in commercial buildings and homes. The city comprises seven distinct neighborhoods with a variety of architectural styles represented. The majority of homes here are single-family homes that boast three to five bedrooms or more. Many were built prior to 1939, giving them ample charm and character to this day.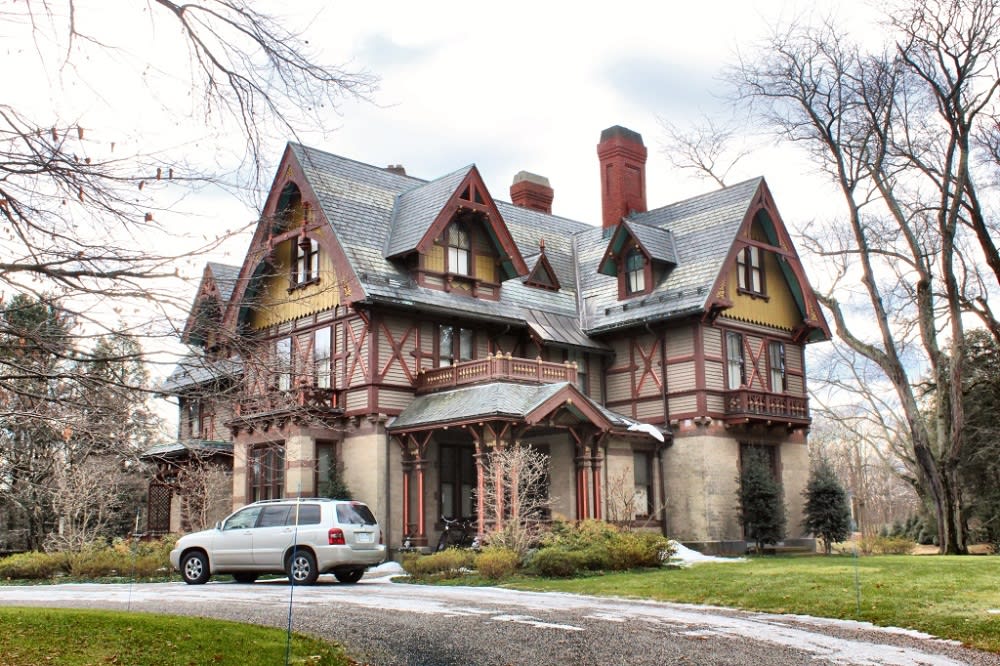 Photo Credit: Hunnewell Cottage
A drive through this idyllic neighborhood will reveal varied architectural styles. This includes Victorian, Tudor, Colonial, Queen Anne, and Cape-Cod style homes. One stunning example is the Hunnewell Cottage, which was constructed in 1881. The home features a stone first floor with a superstructure of wood and half-timbering, complete with iconic off-center chimneys. Scholars believe this is one of the first Queen Anne structures to be built in the United States. It was designed by Charles Brigham, a prominent Boston architect.
Parks and Green Spaces

If you consider yourself an outdoorsy person, then you'll be sure to love all that this charming city has waiting for you. Spend some time outdoors at Kelly Memorial Park, which is spread over a spacious 23 acres. The park offers tennis and basketball courts, multiple baseball fields, and a playground. There is also nearly a mile of public trails, which are perfect for walking, running, and dog walking. When the weather gets cold, Kelly Memorial Park attracts visitors to its large sledding hill.

Morses Pond Beach is a hidden treasure in Wellesley that is worth checking out. This pond, which is especially crowded in the summer, is open seven days a week. It's the perfect place for trail-walkers, dog walkers, or anyone who wants to spend time at the beach.
Wellesley Square

Whether you're looking to grab a bite to eat or tackle some shopping, Wellesley Square is the place to go. This district, located in the heart of Wellesley, is home to over one hundred shops, eateries, retailers, and local businesses. If you're looking to create a charcuterie board for a special night at home, then stop by Wasik's Cheese Shop. This old-time family business is the neighborhood hub for fine gourmet cheeses and other specialty foods. Since opening in 1964, this cozy shop has perfected ripening, selecting, and serving quality cheeses. Wellesley Books is another spot that book-lovers will quickly fall in love with. A locally-owned and independent bookstore, Wellesley Books offers a wide selection of new fiction and non-fiction books, as well as gently-read used books. This beloved bookstore is also known for its knowledgeable staff of booksellers, outstanding children's department, and board selection of cards and gifts for all ages.
Public Transportation

Perhaps one of the best parts of living in Wellesley is its location. The town is located just 16 miles to the west of Boston, enabling residents to experience all the benefits of a friendly suburban community yet still access Boston quickly. Although Wellesley offers a broad array of activities to do, sometimes a day in the city is much-needed.

Additionally, Wellesley buyers appreciate the accessible public transportation. There's convenient access to commuter rail stations, and the green line can be found just a town away. As a result, commuting from the relaxing suburbs to the big city — whether it's for work or pleasure — doesn't have to be difficult.
Things to Do

One of the best parts about living in Wellesley is its myriad of things to do. Regardless of your interest or hobbies, Wellesley has something in store for everyone. Spend an afternoon strolling through the Massachusetts Horticultural Society. Throughout the year, this society offers classes and courses to connect all ages and backgrounds to plants and the environment. These programs explore plants, gardening, and the natural world. Be sure to stop by The Gardens at Elm Bank, which is a blend of historic and contemporary gardens that highlight how plants and design are a necessary part of our daily lives.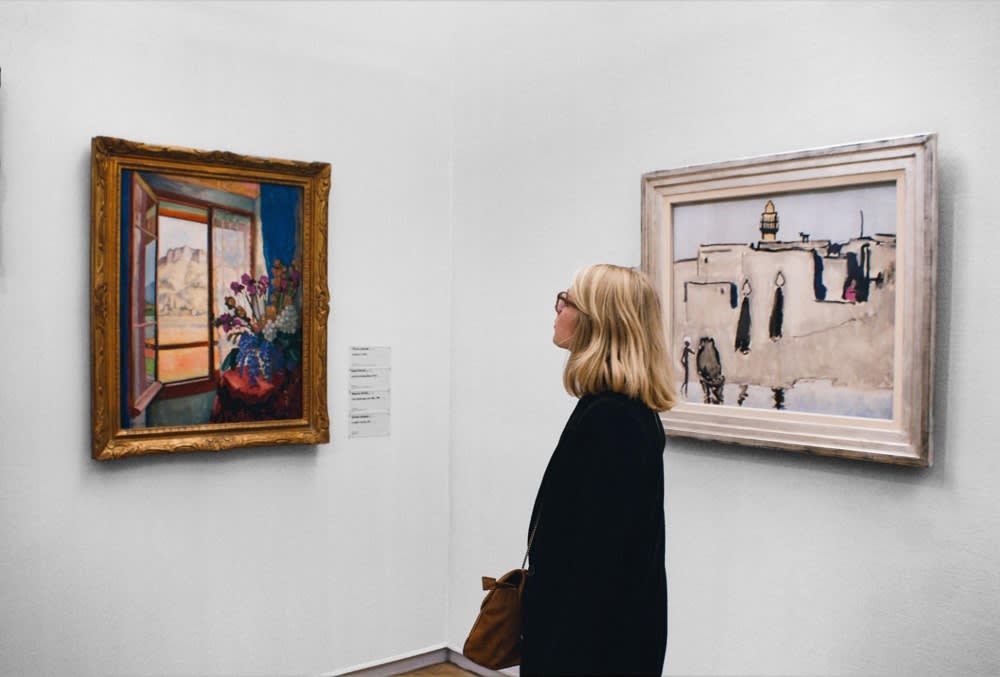 If you enjoy museums, then be sure to stop by Davis Museum, which is located on the Wellesley College campus. The museum, designed by the winner of the Pritzker Architecture Prize, Rafael Moneo, first opened its doors in 1993. Here, visitors can explore the artwork that spans global history from antiquity to the present and encompasses masterpieces from nearly every continent. In addition to the impressive permanent collection, the Davis hosts a revolving calendar of engaging temporary exhibitions and programs organized to educate, inspire, and challenge visitors.
Community Spirit

With a population of nearly 29,000 residents, Wellesley still maintains a small-town charm that is hard to find elsewhere. The town is home to a diverse array of residents from all walks of life. But what unites everyone together is their love for their community and unmistakable community spirit.

If you are looking to explore Wellesley homes for sale, contact Benoit, Robinson & O'Rourke today. As Wellesley's number one real estate team for 15 consecutive teams, this talented trio is equipped to guide you through the home buying process. Whether you're looking for a vacation spot or your forever home, Benoit Robinson O'Rourke is ready to help you find your dream home.