Beyond enhancing the experience of cooking in your Wellesley property, a renovated kitchen can have an outsized positive impact on your home's ROI. Homeowners and buyers alike have become accustomed to modern appliances and attractive finishes, and keeping your kitchen updated to match market trends will only work in your favor.

There are a variety of renovation approaches to consider, from cosmetic upgrades to mid-range renovations to complete remodeling. Each requires its own level of planning and budgeting and satisfies a range of needs. If you plan to list your home for sale in the next few years, taking the time to consider what choices would be more attractive to buyers and invest accordingly could lead to a nice return on your investment.
Why the kitchen matters

There's a saying in real estate that "kitchens sell houses." Buyers touring homes for sale in Wellesley often prioritize an attractive kitchen on their lists of wants and are drawn to modern amenities with a stylish presentation. Despite kitchens being the most expensive room to renovate in Wellesley real estate, they offer promising returns. Investing in a kitchen upgrade to increase ROI could contribute to higher profit when you sell.
Planning your renovation

No two kitchen renovations look alike. They range from simply repainting cabinets to cultivate a fresher look to having a contractor tear everything down to the studs to install custom cabinets, smart appliances, kitchen islands, and more. With so many available options, homeowners are cautioned not to overspend on a kitchen remodel but instead focus on targeted upgrades to increase ROI.

Be sure to consider the distinct characteristics of the real estate market your home is in so you can scale your renovation to be proportional to other nearby properties. By judiciously budgeting and planning, you can execute a renovation that looks fantastic, has modern features, and be a smart investment.
Kitchen renovations to consider

Cabinetry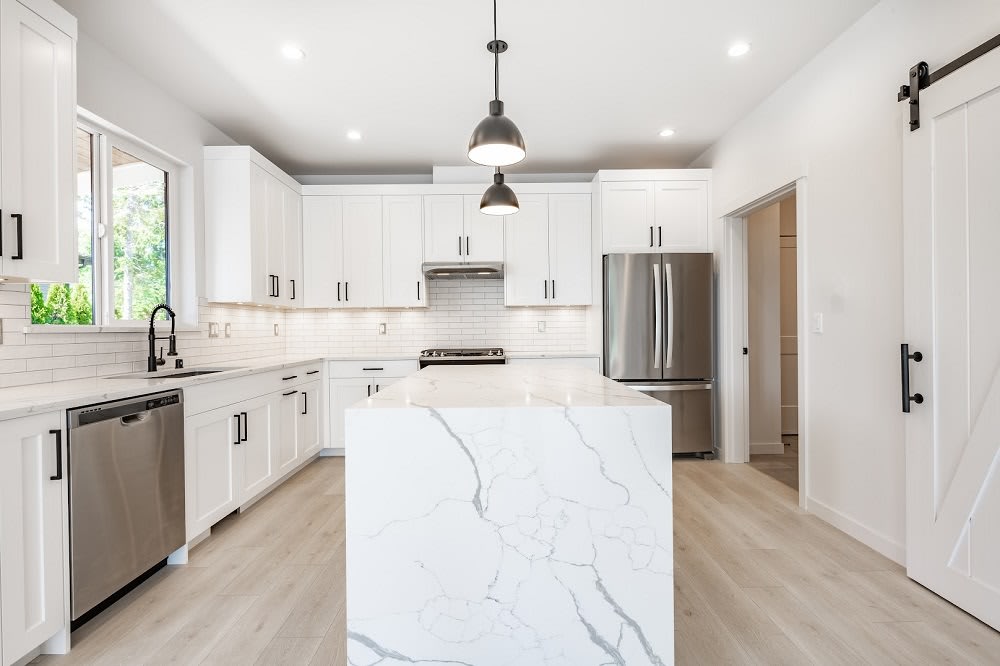 Completely replacing all the kitchen cabinets in your Wellesley real estate can be prohibitively expensive. Fortunately, you can achieve nearly the same effect by saving the structure and simply replacing the doors and hardware. An even more cost-effective upgrade is to repaint them in an attractive color to give your kitchen a striking new look. For a really accentuated design, install handles with attractive finishes such as polished nickel or brass.
Countertops

Countertops need to compliment the cabinetry, so these two upgrades are often completed in tandem. Renovated countertops remain one of the top upgrades available to owners of Wellesley real estate as there are many desirable materials available. Quartz and marble remain the most popular choice for the sophisticated elegance they evoke.
Faucets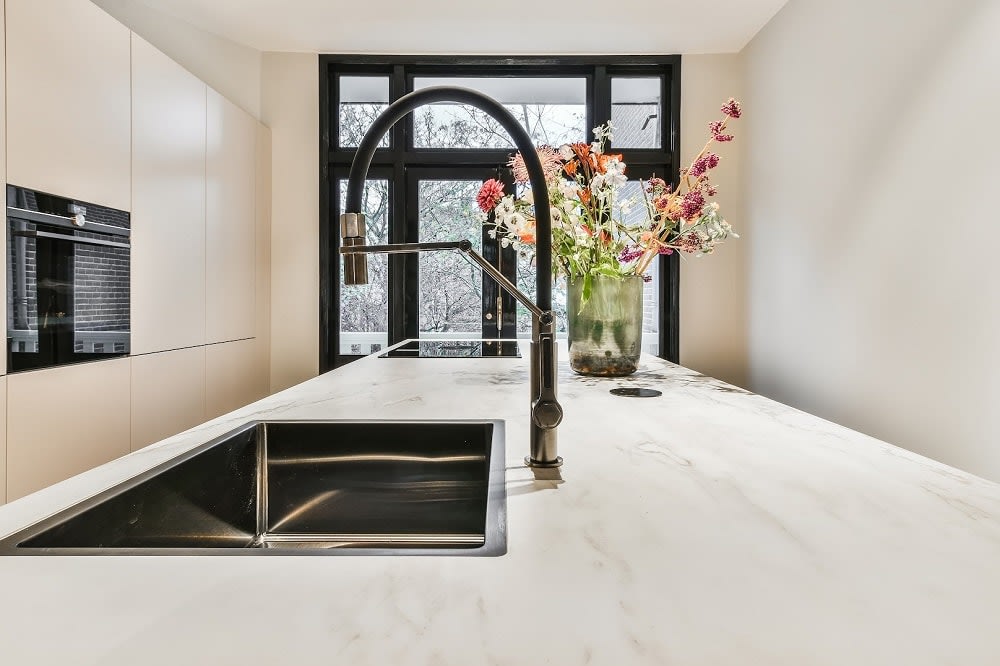 Like cabinets, kitchen faucets can quickly become outdated. Replacing an old faucet with a modern, high-end one improves both the look and functionality of the kitchen. Popular options include the aesthetically appealing pull-down faucet and the smart faucets, which operate automatically by a sensor responding to the wave of a hand.
Backsplashes

If you replace your faucet, add a backsplash or replace a dated one to enhance the whole look. A backsplash is essentially a vertical extension of a counter to protect the wall from water damage. The feature can extend just a few inches high or all the way to a ceiling and can also fill the space between countertops and cabinets. New backsplashes are often added with new countertops and updated cabinetry to cultivate a cohesive and attractive appearance. Popular materials for backsplashes include eye-catching ceramic designs and porcelain tile.
Paint the Walls

Just like repainting the cabinets, you can give your kitchen a fresh look by giving the walls a fresh coat of paint. If you plan to stay in your house for several years, you can go with a bold color of your choice, such as bright red, blue, or yellow. However, if you plan to list your property soon, it's advisable to stick with the more broadly appealing earth tones and warm neutral colors such as gray, beige, or off-white.
Appliances

No kitchen renovation in Wellesley mansions would be complete without installing a lineup of smart appliances, bringing convenience and cost-saving measures to another level. For instance, smart refrigerators notify you about the contents inside and can even allow you to order groceries from a touch screen. Other popular kitchen upgrades include smart stoves, smart ovens, and countertop appliances like coffee makers and air fryers.

Interested in learning more about kitchen renovations or houses for sale in Wellesley? Please feel free to reach out to Benoit Robinson & O'Rourke, as we'd love to show you houses and real estate for sale in Wellesley.